This very classy paintball mask has gained a lot of popularity for its looks and interesting features. Games always give a break from our tiring day and refresh us. This mask is mainly used while playing the very famous paintball game.
Proto switch EL Goggle is constructed in a way to protect our face while playing paintball. This mask has interesting features and is a bit different from the FS system.
Specifications
Weighs 1.3 pounds
Soft material used
Very comfortable
Can hear background noises
Can switch the lens frequently
Good vision
Covers ears well
Can fit glasses
Budget friendly
Construction of the mask
This switch EL Goggle comes in Black ink to protect from the hand paintballs. The earpieces in the side of the mask are designed in such a way which helps in hearing the sounds in our environment clearly. The lens can be changed easily and has an easy system to do so.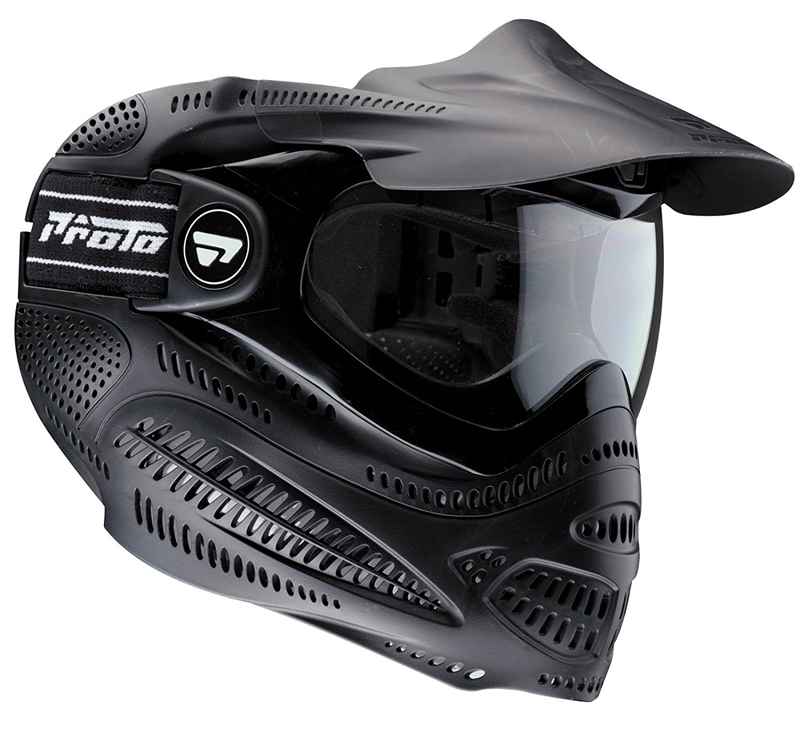 Pros
The foam inside the goggle is soft and thick at the same time and very comfortable.
The strap behind the goggle is small but adjustable according to our head size. There is another chin strap, it can be removed if felt uncomfortable.
It comes with a good lens system which can be changed and can be adjusted according to your choice, in very less time.
This mask is not huge but gives full coverage. It covers our sides, head, jawline and covers more than most of the masks do.
The material used for making the mask is quite flexible and moves in whichever direction you extend it to.
It has lot of holes in it which allows easy breathing and helps from sweating.
Changing the lens
Changing the lens of the mask is quite easy but can be a bit challenging for the beginners. For changing the lens, you need to take out the strap from the little hole from both the sides then rotate it in upward direction. Then the lens pieces can actually be removed easily by just sliding it. But there are two pieces of covering which needs to be removed in order to remove the lens. Hence changing or adjusting lens is no big deal.
Will it meet your expectations?
This product will definitely meet up to your expectations. Having excellent features, it has gained a lot of popularity in these years. Paintball game requires a mask desperately to protect our face from getting hurt and this proto switch goggle gives the best protection providing great coverage.
Hence letting go this amazing product will make you regret later so book your piece right now and enjoy playing paintball without the fear of getting hurt.
Also Check out the Reviews of Other Paintball Masks: