Invert Helix Thermal Paintball Goggles Mask – Olive is a breath of fresh air for all paintball junkies. The thermal technology makes for a beautiful match to your rigorous play by providing you with the clearest view. Anti fog lens is a revolutionary mechanism that removes any haze that develops on the lens.
Your mask will be secured down to your face so perfectly that you don't have to worry about any slippage. Its visor protects the forehead as well that gives maximum protection to your face. The most important aspect in a good paintball game depends on vision and this mask is all you need for achieving that feat. Keep yourself protected as well as on top of your game with the Invert Helix Thermal Paintball Goggles Mask – Olive.
Specifications
Clear dual-pane thermal optically correct lens
Quick and easy tool-less lens changeability
Anti-fog lens has 270-degree visibility
Includes the Browser (visor / brow shield combined)
Woven logo strap with silicone to prevent slipping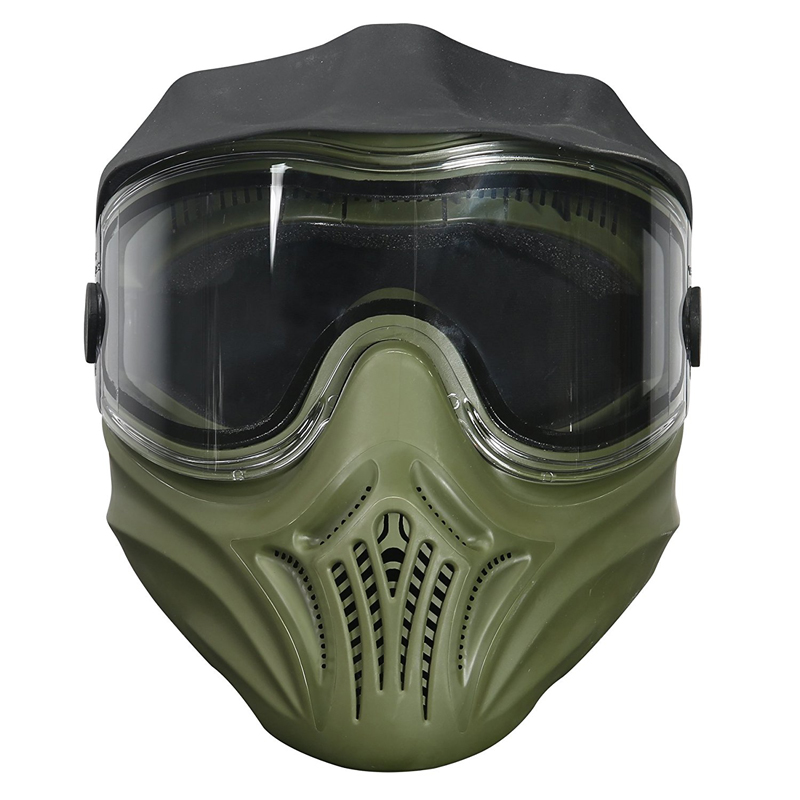 Construction and Design
The sturdy and comfortable fitting of the mask, combined with its fog resistant technology makes this product a best seller. Its silicon straps make for an excellent secure mechanism to prevent slippage and ensure that the mask stays on even during intense matches. The game of paintball combined with sweat can make any mask become hazy and obscure, causing obstruction to vision. But the Invert Helix Thermal Paintball Goggles Mask – Olive is designed just to prevent that; its Anti Fog Lens made from high quality glass provides clear vision using thermal technology. The mask has been designed exclusively for the purpose of intense paintball matches where a hazy mask can play spoil sport. It makes sure that whatever the scenario on the field, your vision is never compromised.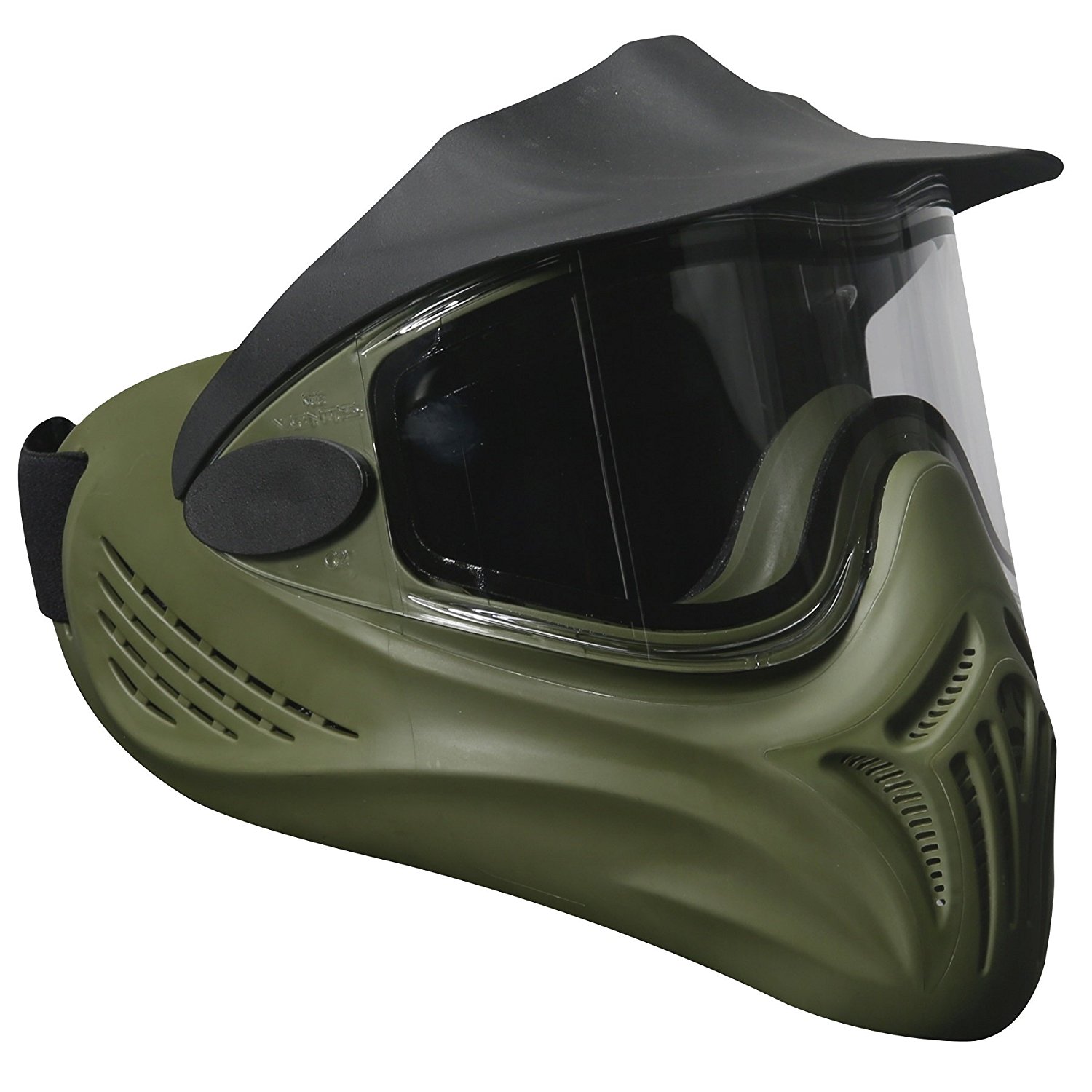 Pros and Performance Accuracy
The anti fog lens makes for its most valuable feature. Its thermal technology evaporates any water that crystallises on your mask, making sight difficult. Your view is always on target.
The silicon straps work wonders to securely lock the mask on your face and feel very comfortable even when worn for long hours.
The mask works well even when worn over your spectacles.
The thermal technology is one to trust. It never fails during any operation and works perfectly for all kinds of play. Your vision is never compromised.
The visor fitted covers your forehead to give you protection for the maximum part of your face.
Can It Meet Your Expectations?
The game of paintball requires strength, stamina and above all, the perfect aim. And to help you with the most important task, is the Invert Helix Thermal Paintball Goggles Mask – Olive is the best option for you. Invest in this exceptional mask to make yourself stand out in the field and never miss a target. The best in lens technology, it ensures that you vision is sharp and unobstructed. The anti fog lens with the thermal technology is the one to watch out for. It makes sure that no matter how intense the game gets; the fog never gets in your way to victory. If your expectations include precision, sturdiness and comfort, then the Invert Helix Thermal Paintball Goggles Mask – Olive, with its stylish look is the one to get your hands on.
You Can Also Try These Amazing Paintball Masks As Well: