Tag games are a prominent memory from our childhood, which reminds us of the incredible fun we had chasing around our friends. The game of Laser Tag is yet another version of such tag games, but with a small difference – it makes use of a variety of taggers and ammunitions for both indoor and outdoor purposes.
Specifications
Each tagger requires 6 AA batteries
Hits registered with light, sound, and vibrations
Recommended age: 8 years and up
Weight of 1.9 pounds
A red receiver dome on top flashes when tagged.
Provides a maximum range of 300 feet.

Construction and Design
There are many different components in this tagger which serve different purposes in the game. These include an indicator for ammo and strength, a set of switches for altering the strength and game mode, and much more. 6 AA batteries are required for this laser tag, and the provision for loading batteries is located below this tagger. Also, there are a wide range of attachments compatible with this tagger, which includes a pinpoint sight, shot blast, etc.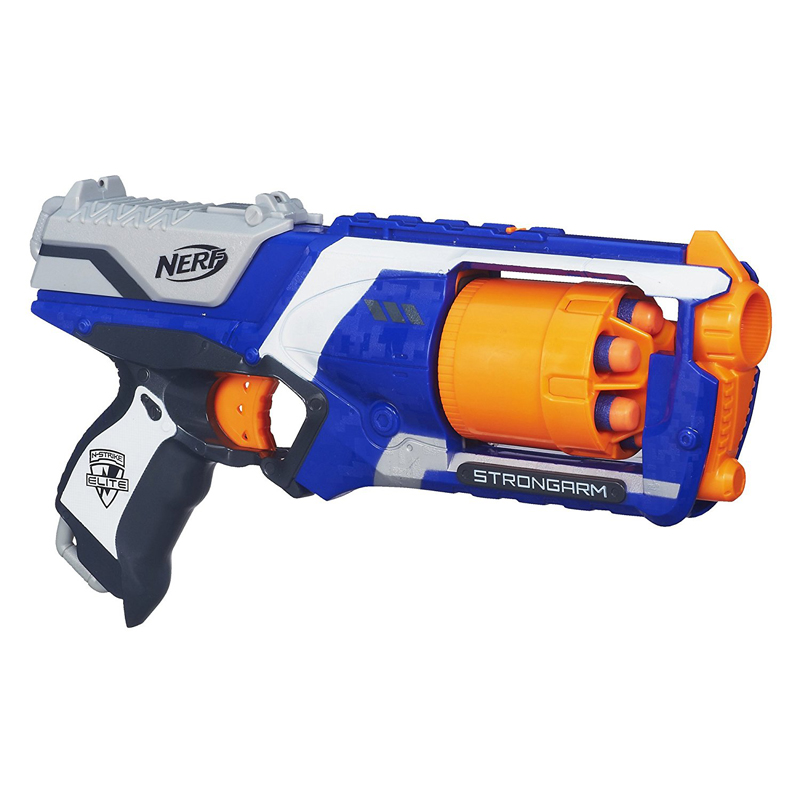 Pros and Performance Accuracy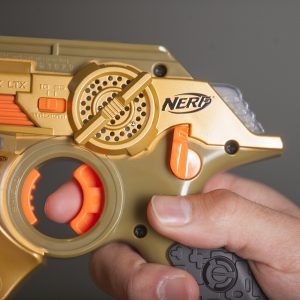 It is quite easier in this laser tagger to switch between different game modes. This is made possible by a switch provided on the left side on this tagger, which has four different positions, i.e. Off, Solo, Team1 and Team2.
On every shot fired from this tagger, a difference can be seen in the ammo indicator, which displays 5 bars of green light. A non-flickering bar indicates 2 shots, and a flickering bar indicates 1 shot left. Therefore, you get a total of 10 shots after every reload. Once the ammo bars are over, a thumb switch provided on the either side of this tagger releases the ammo core, and you just have to push this back in to complete the reload process. You can also reload in the middle of a clip, which is a standard technique in shooting and tagging games.
There is an option for activating a shield, which protects you for some time from getting a tag, and this proves to be useful in close encounters in the game.
If you are looking for a way to hit multiple targets in a single shot, then the "Shot Blast" attachment that comes with this tagger will fit right in. For low light environments, the detachable pinpoint sight that comes with this tagger is quite useful, and it draws the power from the tagger, which further removes the need for extra batteries for the sight. Also, a video game module that comes with this tagger is a great help for those who want to practice their game in single-player mode. But this module is not compatible with modern TV screens such as LED, etc. and is compatible with older versions such as the CRT TV, etc.
Tips for Safe Handling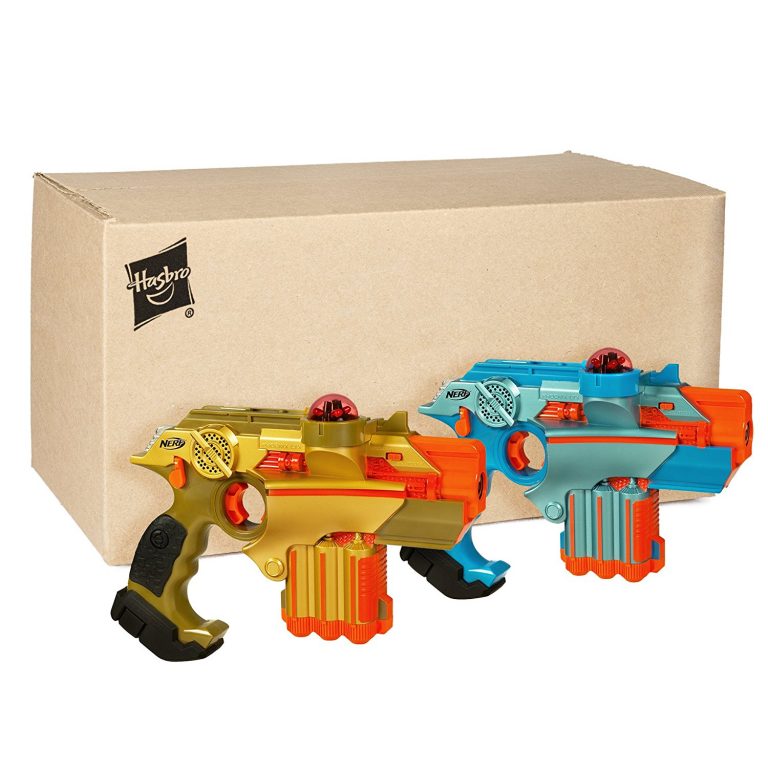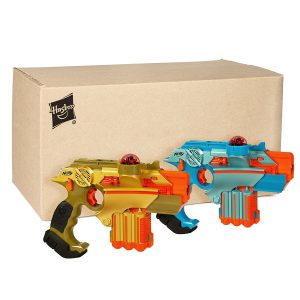 This tagger comes in a set of two, and therefore, you would need a total of 12 AA batteries. Now, using disposable batteries every time you play is going to be quite expensive. Therefore, it is advisable to buy a set of rechargeable batteries along with this tagger for those who like to play this game quite often. Although the initial cost of buying rechargeable batteries are high, it is quite economical in the long run if you are a regular player.
Can It Meet Your Expectations?
This LTX tagger meets your expectations in every aspect including game play, accuracy, compatibility with other types of taggers, etc. This tagger even has many hidden features, which includes an option for Team3 provided in between the switch between Team1 and Team2, disabling the recoil hammer, and much more. Also, the strength selector in this tagger indicates the amount of life left with you, and an audio sound gets activated as you reach low amounts. The variety of such features in this tagger makes the entire gaming experience much easier and smoother.
Also Checkout the Reviews of Other Laser Tag Guns: