You can go out there to paintball parlours and play but you can also buy the equipment and play it in your backyard with your family and friends whenever you want to.
Mask/Goggle is the one of the most important equipment. You need to secure your face from the pellets because the pressure that they hit with is tremendous and pains really bad when hitting on open skin.
The V-Force grill paintball mask is the best mask out there in the market. It is comfortable, affordable and is aggressive looking.
Specifications
ThermoCured Anti-fog and Anti-Scratch lens
Distortion free optics
Low profile
Unrestricted peripheral vision
Full flex pro grill – maximises bounce factor
Quick change lens
Removable foam
Padded ears
Snap in place strap
Lightweight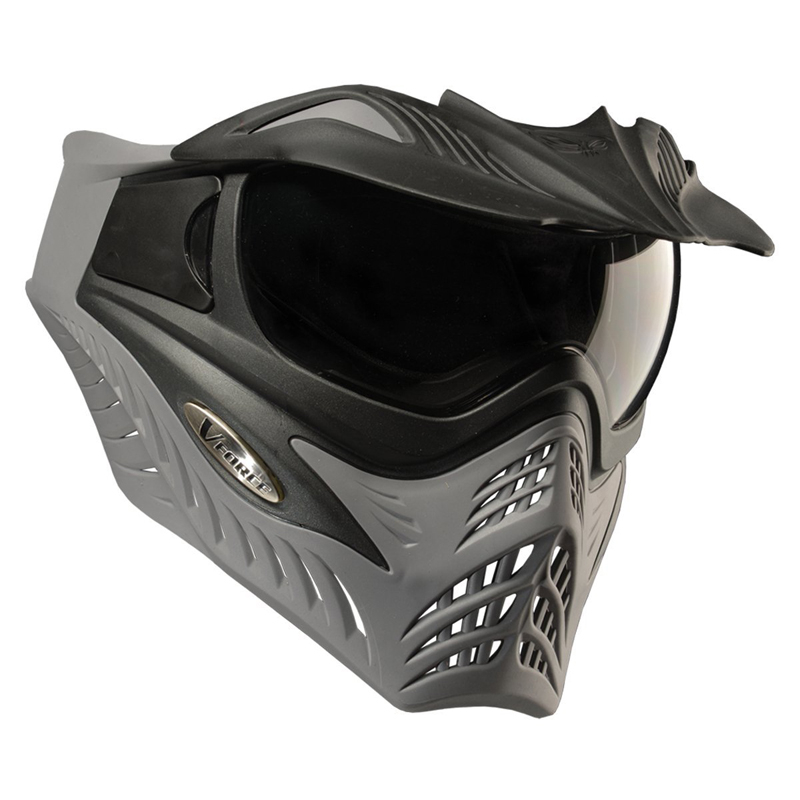 Construction and Design
The V-Force Grill Paintball Mask/Goggles measures 11 × 9 × 10 inches, a size that facilitates easy storage. This product weighs only 3.5 ounces making it portable. Its light weight also greatly contributes to its high level of comfort. It is made of soft composite plastic, it has padding on the inside and can therefore be put on for long durations.
Pros and Performance Accuracy
V-Force Grill mask covers the whole face. It covers the nostrils, ears, face, eyes and the mouth.
This mask is extremely comfortable. It doesn't feel heavy when put on. It has padding around the ears for protection.
The pro visor keeps the sunlight out and also protects during rains.
It is very easy to breathe in the mask and it doesn't fog up because of the anti-fog coating- 'ThermoCured' on the lens.
The new lens system allows for easy removal and replacement of lens. The lenses are available in a variety of options like smoke, mirrored, tinted, reflective, "ninja" black and many other.
It has a compact fit. This eliminates the possibility of annoying head shots that are usually a result of masks that are bulky shaped.
The snap in place strap system makes the mask stable and fits perfectly, making it convenient for fast paced games.
It has a fast drying, dual density foam. This makes it practical to use even during heavy sweating. The foam is also easily replaceable.
Tips for safe handling
Not suitable for small children
Change the lens from time to time.
Can it meet your expectations?
The V-Force Grill mask is highly recommended for all the paintball enthusiasts out there. If you want a super comfortable and powerful mask, then V-Force Grill mask is made for you. Win every paintball battle with the V-Force Grill mask. V-Force Grill mask also improves your performance in the field.
You Can Also Try These Amazing Paintball Masks As Well: