VForce Profiler Thermal Paintball Goggle Mask is still the world's popular Paintball mask. It has lots of features which aren't present in any other masks which is its main key advantage. Along with it, it sports a durable material and high-quality lens which are the most important aspects in a paintball mask. Protection and comfort are the two main foundations on which the mask is been manufactured. So, here, we bring out all the details about the mask.
Features
There are a lot of VForce Masks and Goggles but Profiler Goggle Mask by VForce brought innovation and integrated better designs in it. They have considered some additions to make it a better one with the best quality and safety. So, some of the features that VForce Profiler Thermal Paintball Goggle Mask features are as follows:
1. Quick-release lens changing system:
Lenses are one of the biggest factors that influence your decision while you buy a paintball goggle mask. So, VForce Profiler has come up with its product innovation in the area of its lens changing system. Not all the paintball masks have the feature of changing the lens in a bit of a minute. Only the top-quality models have this system in it. The efficiency of replacing the lens depends on the level of technology that they've used and Vforce Profiler Mask uses the best available technology. The Quick-release lens changing system is extremely efficient and fast.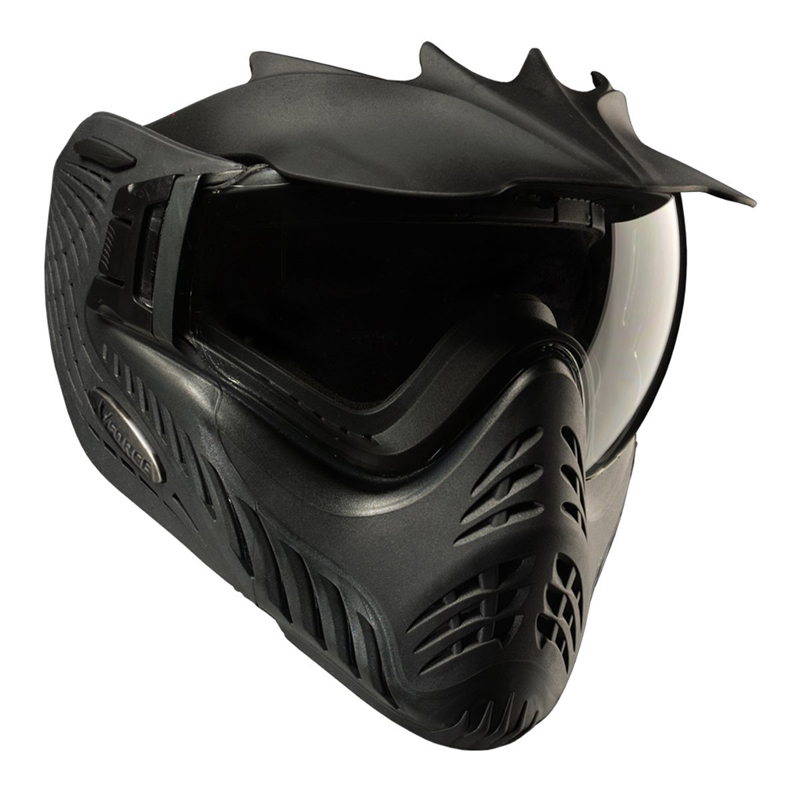 2. Improved design technology
You only need a glance at the VForce Profiler Thermal Paintball Goggle Mask to make out the difference between an ordinary mask and profiler mask. It is of high quality, which is durable and superb for the price. It features improved design technology which is stylish and comfortable at the same time.
3. Thermal dual pane lens
Playing paintball while using Vforce Prolifer is the best option because it features thermal dual pane lens. It is anti-fog, wind resistant and abrasion or scratch resistant. It is also anti-grime and dust which makes it a perfect option among masks for paintball. A lens scrap is also provided to adjust and position the lens according to your convenience.
4. Ergonomics
Comfortability is the prime concern of a player before choosing a mask. The ergonomics of this mask is superb which makes it one of the most convenient masks of all time. It has been featured with soft interior padding and silicon strap which makes it feel comfortable for the players. There is enough space provided near nose and ear part which are sensitive areas. People who've bigger heads can even use the mask because it provides extra space for everyone. The maintenance of the mask is also easy, so that's like an edge over others.
5. New Reverse Colours
With a large choice on colour and reverse colour choices, the VForce Profiler Thermal Paintball Goggle Mask is highly lucrative for players who believe in style and fashion sense. You could also plan out a similar kind of colour for your team while you participate at different levels which will increase your stardom and uniqueness. It is going to show your professionalism to the core.
Pros
It allows good spacing near ears and nose part which helps the user in not getting a sprain on those areas due to a tight fit of the mask.
Whatever speed the paintball hits the mask, it can withstand its velocity making it an utmost safe accessory which is necessary while you play paintball.
It has been built with mesh design which improves breathability and gives it a lightweight construction.
Mask goggles are durable and provides the highest order of comfort.
Even during cold weather, due to its anti-fog feature, which expels the moisture and so that you can easily spot anything.
The thermal lenses are scratch resistant which makes it shine all the time and you won't face any visibility issues due to the lens.
Quick change lens replacement system which has been provided in the mask is highly useful and it's a big edge over other normal masks which doesn't sport this feature. You can replace your lens in less than a minute, quite efficiently and easily.
The mask is a paintball mask but it's versatile features lets you use it for any other purposes like outdoor battling or other outdoor activities.
It delivers to you with an extra lens. So, you are free to use it at any time.
Cons
People with small heads might find it difficult to fit the mask on to their head because there would emerge some extra space in between and may not fit perfectly.
An extra inch of plastic is important near earlobe and jawline areas.
The profiler has always lived up to the expectations of the players with its super amazing features like quick release lens changing system. It has been the all-time favourite among the paintball players.
If you're considering to move towards an arena of professionalism of the game, then don't wait to order the VForce Profiler Thermal Paintball Goggle Mask which is the best choice among the paintball masks in the market. It has improvised itself through times, and has solved all the drawbacks of the previous generation masks. It follows the needs of a player and serves him accordingly. The mask has been an innovation and a revolution for the game. So, order it now, because it will never let you down.
You Can Also Try These Amazing Paintball Masks As Well: