Empire Helix Lens Goggle is the new generation Paintball goggle taking the driving seat when it comes to comfortability and upgradeability arenas. Its adorable design with superior lens quality is unbeaten.
Features
So, here are the features for the great – Empire Paintball Helix Thermal Lens Goggle:
The clear dual pane thermal optically correct lens provides a clear long-range vision. Enjoy your game with these providing true optical activity.
The easy and quick changeability of the lenses is another add on to its liking. This is an important feature to look at paintballing is all about aiming within a stipulated time, which if lost due to any reason may end you up on the losing side.
It not just puts an end to fogging but also provides a 270–degree visibility. This is a great factor considering the requirements of the game and the conditions it is played in.
It also includes the browser which is the visor and the brow shield combined together.
The slipping of the attached straps is prevented by the woven logo strapped with the silicone. This problem is reported by many players of paintballing and due to this counter attack by the lens to slipping, the reviews from the users have been highly positive. The added stability is provided by removing the chin strap and attaching it to the head strap positioned in the back of the mask.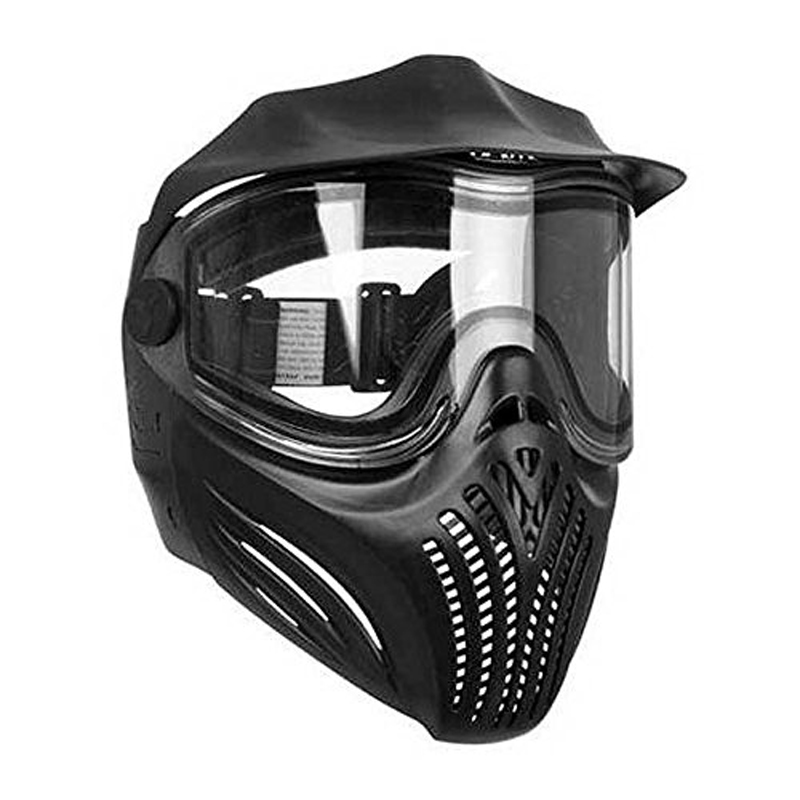 Advantages
The Empire Thermal Lens Goggle has a rigid mask ensuring maximum protection to the eyes.
Comfort and upgradability. The lens represents them quite effectively and this is also one of the main reasons for positive ratings from the paintballers.
It enhances your attire by being available in all classic colors – black, grey etc.
Maintenance
Being lightweight in nature, the maintenance can be really easy and cheap by following the manual precisely. Follow the manual and go easy!
Checkout The Following Paintball Masks As Well: