The Black Ops Tactical air rifles are the most sought-after air rifles amongst enthusiasts' due to its powerful and highly accurate shot range. These machines are modeled after the sniper rifles used by professionals and provides appreciable accuracy due to its barrel which is rifled. It is usually put into use by air rifle enthusiasts for the activities of hunting and plinking.
Specifications
This model of air rifle uses lead pellets in place of the normal BBs during shooting.
It has got a 4 x 32 scope which is unmounted with a 4.5mm caliber.
An ergonomic characteristic is that the synthetic fiber optic sights are removable.
The rifle works on single shot fire mode.
As a precautionary measure, it has got an automatic safety which is very reliable.
The rifle is 44 inches long while the length of the barrel alone contributes to 18 inches.
The supporting legs of the bipod fold out of their way and extend up to a total length of 8 inches to 10 inches.
The mechanism has got a muzzle brake for extra leverage over the shooting range.
The topmost speed of 1250 FPS is found to be achieved for the rifle which has a weight of 9.6 lbs.
The dimensions of the product are 9.9 x 44.9 x 2.05 inches.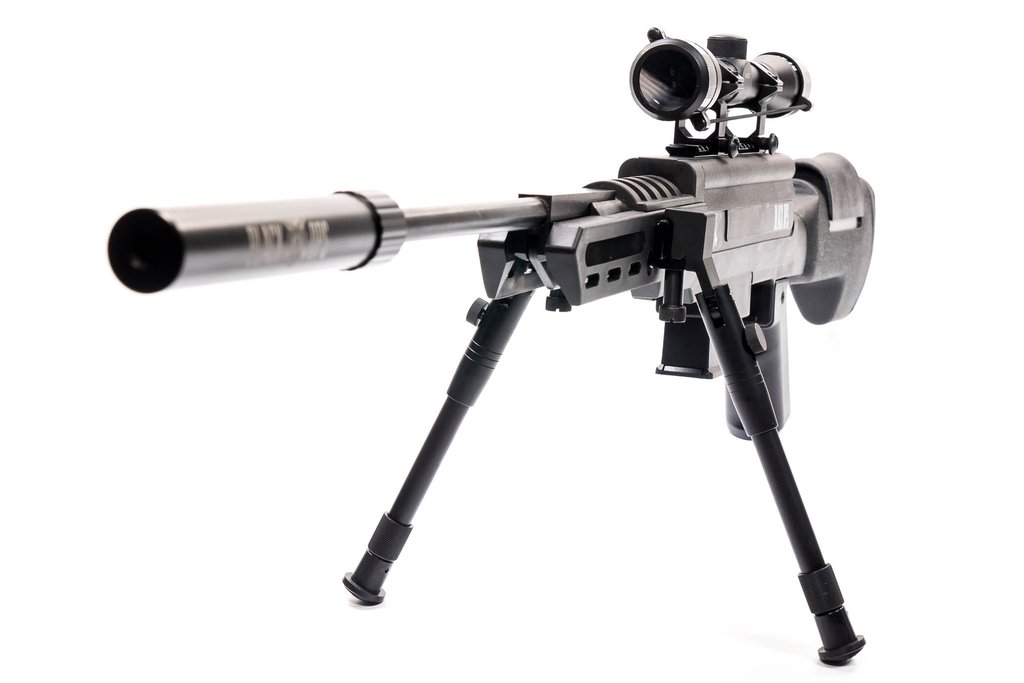 Construction and Design
The Black Ops rifles are made mostly of metal and hard plastic which gives it its heavy weight. To present an authentic look, which makes it resemble as close as possible to a real gun. The top-notch construction gives it a realistic look. The features of this machine make it much better than a 22 LR especially with respect to the noise during shooting.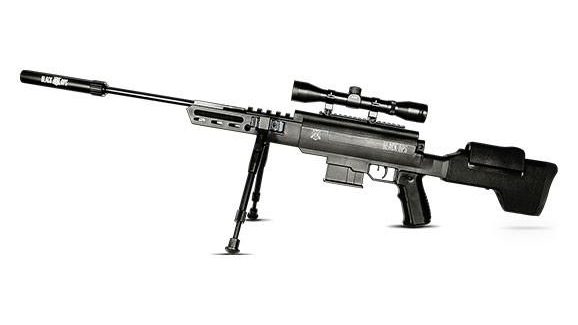 Pros and Performance Accuracy
A major advantage of this type of assembly is that even if it is left cocked for hours the efficient system does not suffer from any kind of spring fatigue.
Since it is gas powered rather than having a metal main spring, it lasts much longer and is more durable.
The consistent assembly of this chain is found to have smoother cocking as well as shooting.
The machine is found to be weather resistant as it is synthetic rather than Woodstock with excellent performance even during the cold weather.
It is found to have an accuracy to the extent of 0.20 inch groups (center to center) at 10 meters.
Moreover, since the adjustable bipod attaches directly to the forearm, there will be no trouble and thus, no need for added adapters or awkward barrel clamps.
Tips for Better Handling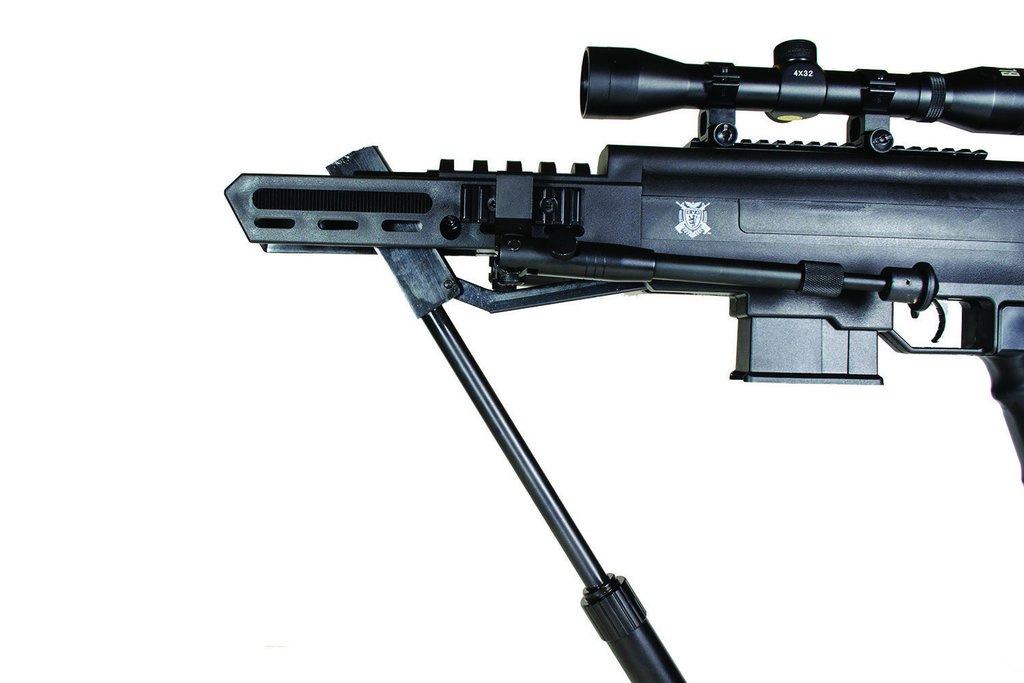 Keep a firm grip on the barrel while inserting the pellets to prevent it from closing onto your fingers.
At times, the barrel is found dirty when opened. If so then clean it thoroughly and lube it before starting usage.
If the bipod is found to be wobbly, a support is placed accordingly to give you the sturdiness that you require.
The recoil can take some amount of practice to get used to as it has a higher recoil.
When used in the beginning, there may be a lot of noise because of a phenomenon is known as dieseling in which the left-over oil from production ignites due to the heat caused by compression in the air chamber. The noise reduces after being used for firing a certain number of shots.
This machine is not something to be played around with and is for serious enthusiasts.
Can it meet your expectations?
This great product from Black Ops can easily be said to be the best choice amongst the air rifles present in the market. This is owing to its powerful discharge and high level of accuracy. The build and texture has been designed to leave customers satisfied without any complaints. All these make this product the right place to bet your money on and to not regret the decision.
You Can Also Try These Amazing Airsoft Guns As Well: