Unlike other paintball markers, this dangerous power G5 paintball marker stands true on what is expected out of it. With its exceptional performance and design, the product will definitely satisfy your fighter spirit. It is an amazing gun and very easy to maintain. It will fit in your hands like it was made for you and is very light weight to carry. And to add on to your excitement, it comes in multiple colors! Purple, red, blue, black, green, orange, brown, pink, silver, turquoise, red-yellow, venom green- name it, and they have it!
Specifications
The marker comes with a low profile clamping feed-neck, which has been re-designed for a better performance.
It operates on sub-sonic bolt engine.
Comes in various colors.
It also has a power button programming and a wave trigger.
The marker works on stealth profile RAPS ASA
It has a uni-body low pressure stinger frame.
The gun is operated on battery.
The design is hose-less gas and operates at 200psi.
A RIPTIDE regulator also makes it more reliable.
It has a ported venting that creates the fluid motion throughout the bolt actuation.
It also features sight optics for accurate targeted shots.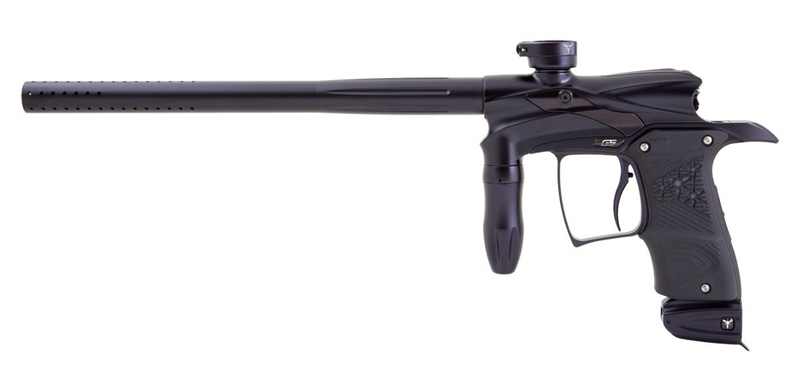 Design and Construction
The marker is made of high class aluminum, which ensures a strong body and can bear high intensity beating.
The marker fits in your hands perfectly regardless of the size of your palm and fingers. To be precise, the dimensions are- 19.4 X 2 X 7.9 inches.
It is really light weight weighing around 1.8 pounds (816 grams approx.) including battery with that size.
The internal components of the riptide regulator are very small and light in weight.
It has a milled lock nut size design which makes sure a hassle free loading and tight fitting of the nuts.
It has a pressure chamber that makes sure that the balls are fired accurately and with a great power to travel the targeted distance.
The cushioned locking mechanism ensures a flawless and uninterrupted firing of the paintballs.
Pros and Performance Accuracy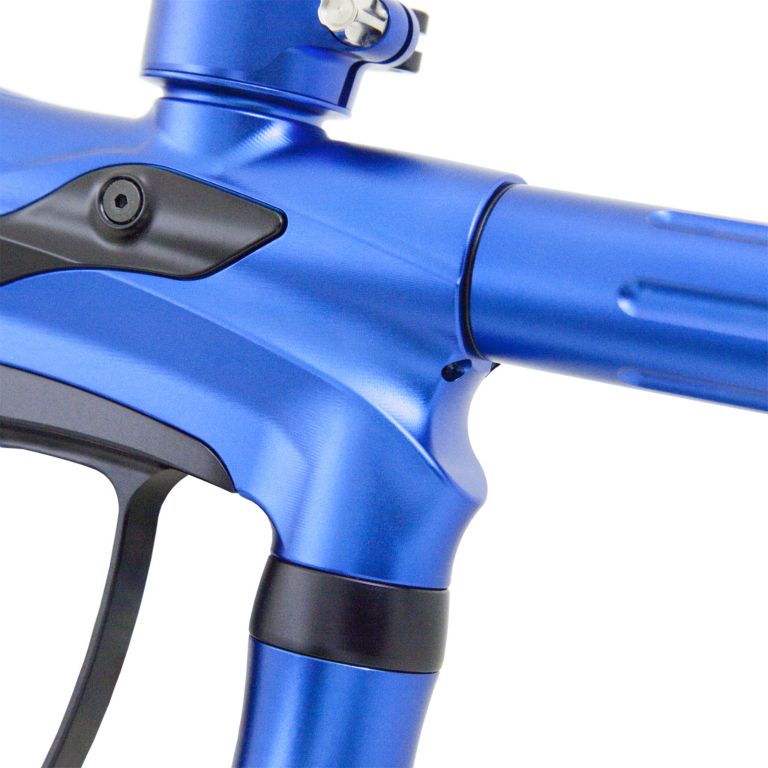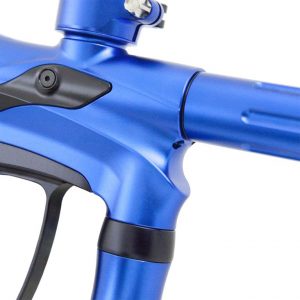 The gun is of high-quality Aluminum, which can withstand wear and tear while playing.
To ensure accuracy and performance, the marker has a pressure chamber, which allows the paintball to fire in the right direction, with full power, and at the accurate trajectory.
To achieve a pinpoint accuracy to fire the rattle shots, adjust the regulator at 280fps.
The 'New Wave' style trigger is very comfortable to hold and press as it is made with dual bearings and is fully milled.
There is an option to make many board adjustments in a half shot increment.
It has four different modes– Ramp, Burst, Semi- Automatic and Fully – Automatic.
No bolt-O-rings structure.
Tips for safe Handling
The gun is of high grade aluminum, which is capable of bearing rough and tough use.
Lubricate your marker in a timely manner so that it does not go off sync and performs better for a longer period of time.
It is very easy to maintain and clean the gun, so do clean it often so as to make out the maximum of it.
You can easily remove and connect the HPA tank with the on/off ASA along with bleed.
With all these measures taken, it is very unlikely to encounter any issue with the marker.
But if you still come across any problem with the machine, you can always reach out to the customer service team of Dangerous via emails, they will be more than happy to help you with your queries and troubles.
Does it Meet Your Expectations?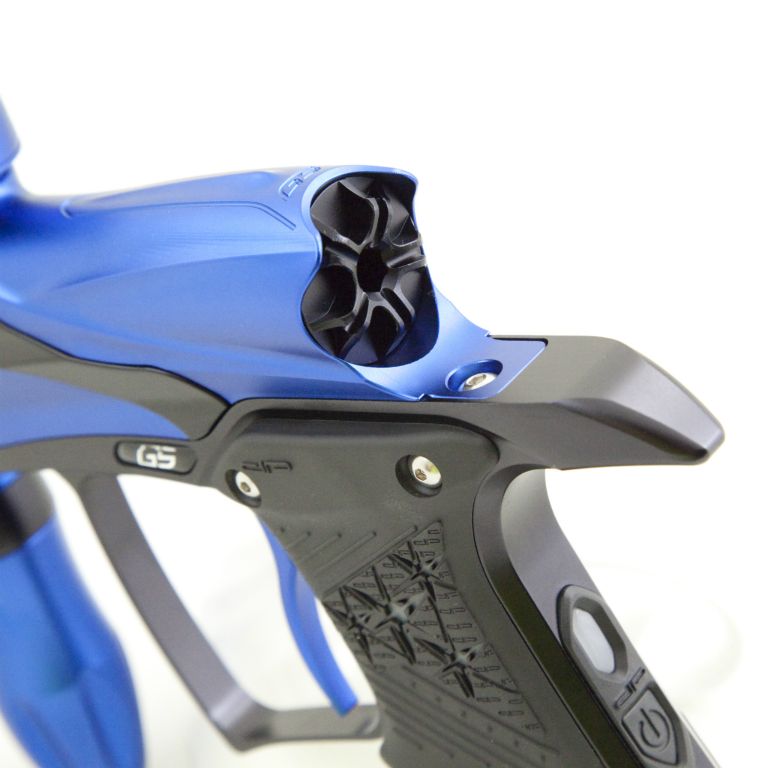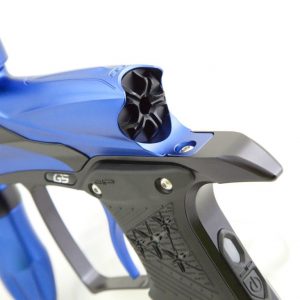 The blaster is sure to meet its customer's expectations with the advanced technology that they have implied in making the product. They give you a fantastic design with a choice of distinct colors. Choose your favorite color and flaunt it like a pro. Keeping in mind the users' preferences, Dangerous has made the G5 free of bolt-O-rings, which used to get overly dry in previous editions. There are various options for customizing your G5 paintball marker, like making board adjustment within a range of 1bps to 25bps, shot controls by adjusting the regulator and much more.
The gun is also very low maintenance. You need to spend those bucks on repairing and stuff if you are cleaning and lubricating your gun regularly; well that's all the machine asks for a longer durability and high performance.
Therefore, compared to other paintball guns, this comes to you in a great deal and quality. So go get yours now and get set for a mind-blowing game with your friends and siblings!
Checkout The Following Paintball Guns As Well: