Children are always eager to learn more and to listen fables about great warriors, and their stories of valour and bravery. This is the reason why many of the teenagers are interested in fighting virtual battles and online competitions from a very young age. Archery is one of such popular sport through which youngsters get a chance to experience the characters of these stories. The Rebelle Agent Bow Blaster from Nerf provides a similar experience of learning this sport the safe way.
Specifications
Detachable Quiver.
Built-in decoder.
Electronic Sights.
Needs 2 AAA batteries.
Removable Decoders.
Covers a maximum distance of 85 feet.
Comes with 3 arrows.
Construction and Design
The Nerf Rebelle Agent Bow Blaster is quite safe for kids and its design is quite stylish, which is the reason behind its popularity among parents and children. The very first important aspect of its design is the set of arrows that comes with this product. The tips of these arrows have soft hollow bulbs made from rubber. This results in a much softer impact on the target, which makes it a perfect gaming equipment for kids.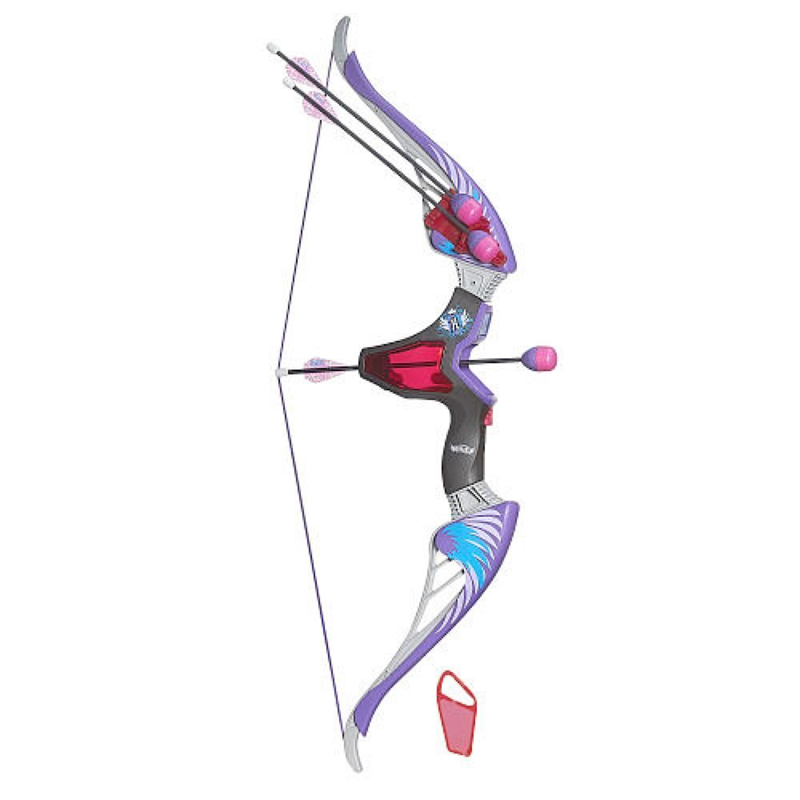 Pros and Performance Accuracy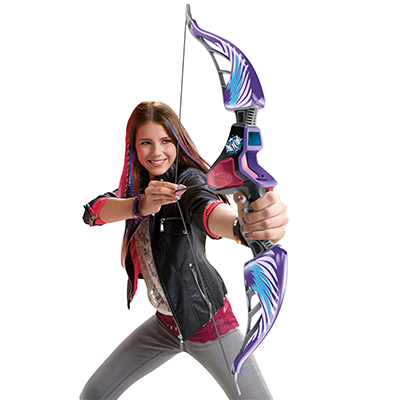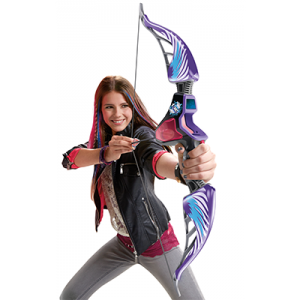 Nerf brought a couple of changes to its trend of manufacturing dart guns and blasters with the introduction of this bow blaster. Also, this safety measure includes the design of the arrows, the option of attaching the quiver to the bow, etc. These features further help this product a favorite pick of parents when it comes to finding a perfect shooting equipment for their children.
This Bow Blaster is not just another attractive weaponry in your arsenal, it also provides an efficient way of communicating with your team-mates in a game. This is made possible by the detachable decoder provided with this bow blaster, which can decode the messages written on the handle of the arrows at different points of the game, etc.
Another important feature in this Bow Blaster is the "Electronic Sight", which helps to view a target, even in low-light conditions.
Even though this Bow Blaster is not suitable for doing serious damage in the game, it still has an important role to play in the game tactics. Like mentioned earlier, it is possible to use this Bow Blaster as a method of sending messages to your teammates, and players will need a decoder to read the message inscribed on the arrows.
Although it says about a maximum shooting range of 85 feet on its pack, many shooters find it hard to reach this much distance, and many of the best shots lie between 40 to 50 feet. If you want to cover a much better distance using this Bow Blaster, then you must concentrate on the angling of your shots. The easiest solution is elevating the bow at an angle of 45 degrees to achieve maximum distance for each shot.
Tips for Safe Handling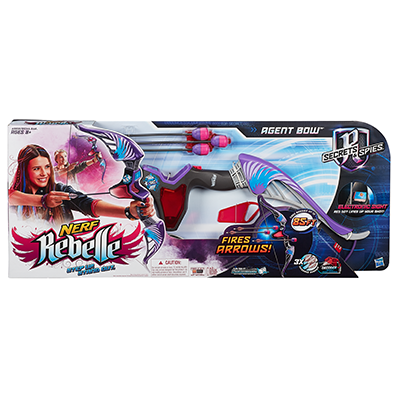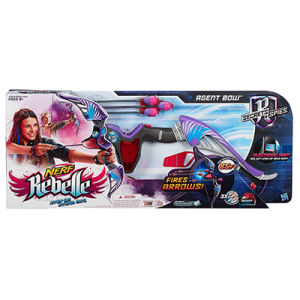 As mentioned earlier, the design aspects of this Bow Blaster focus quite well on ensuring safety. Make sure to attach the quiver to the body of the bow, for easily drawing your arrows.
Also, the loading of arrows is done by taking in the arrows from the front of this bow or from the side of the arrow loading bay (known as "arrow rest"), and hold the bow at a considerable distance from your body.
Can It Meet Your Expectations?
This Bow Blaster is perfect when it comes to ensuring safe shooting and learning the way games like archery work. You also have the option of buying a refill pack if you want more number of arrows to shoot. Also, this product is quite the right addition to your outdoor game equipments.
There are many other varieties of foam weaponry in under the Nerf brand, but this product is often preferred by parents, and by players following different tactics of the game.
You Can Also Try These Amazing Nerf Crossbows As Well: