Laser tag guns are perfect for indulging in an outdoor play without worrying about cleaning up the surroundings later on. There are no darts or bullets required – a stream of light through a sensor is enough to 'kill' your opponent.
Here are the best laser tag guns of 2019 which deliver the maximum performance: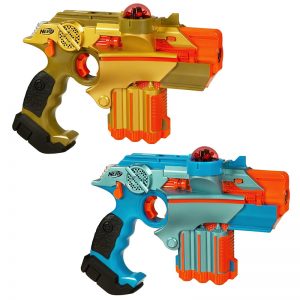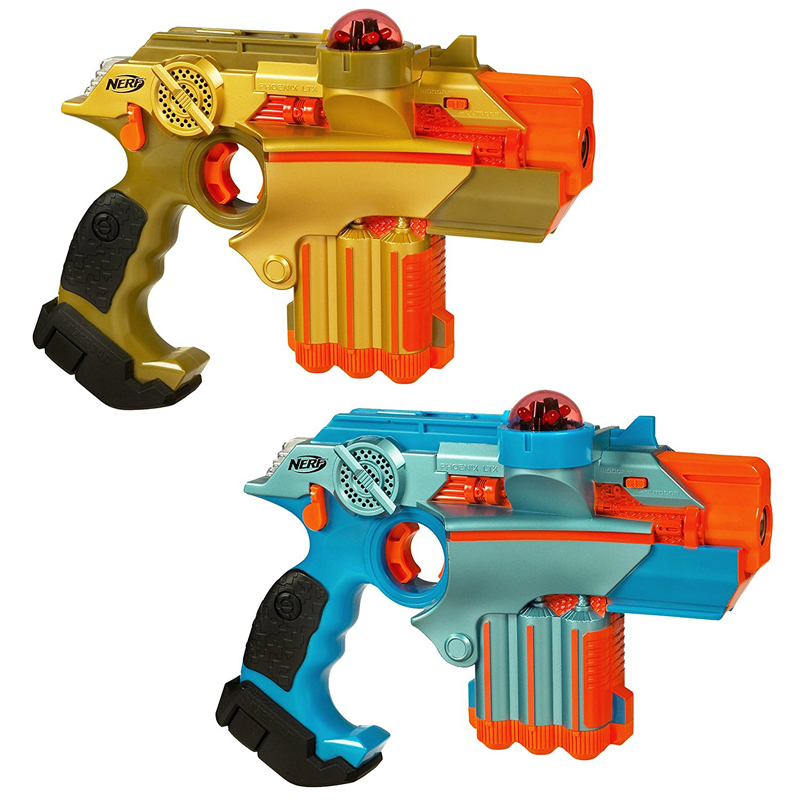 The Phoenix LTX Tagger comes in a pack of two. The light sensors when fired are accompanied with a multitude of lights and sounds. With cool designs, durability and high accuracy – this set of laser tag guns is a great steal.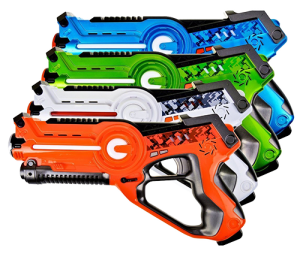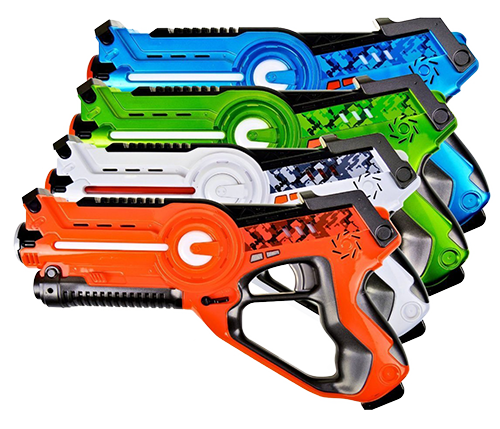 The laser tag set by Dynasty Toys is a multiplayer gun for kids that will quadruple the fun. It is perfect for kid's birthday parties or any children gatherings. The best part is that you won't need a laser tag vest as the blaster itself serves as a target.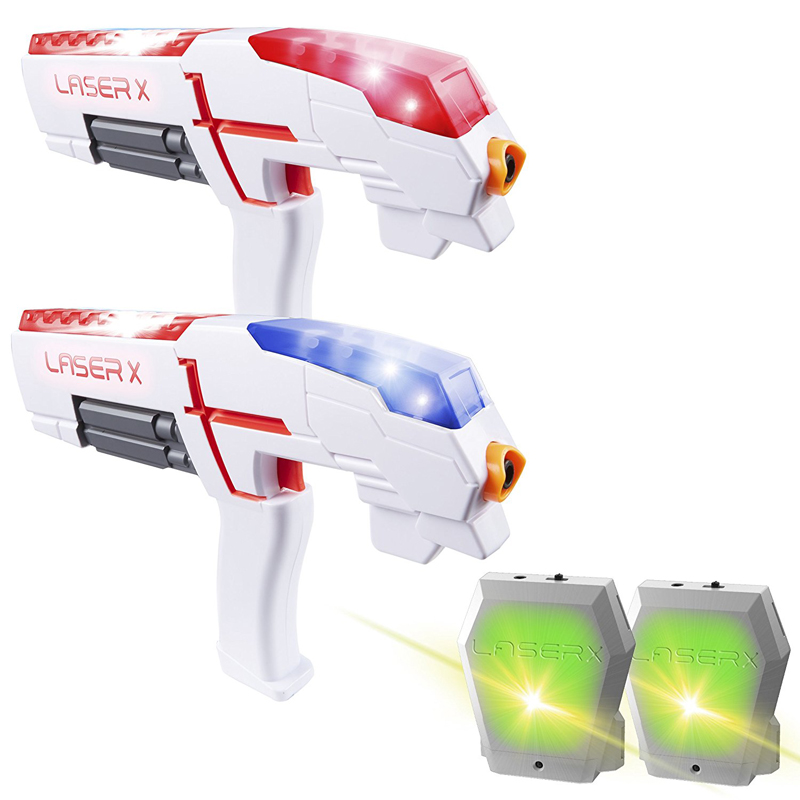 Laser X 88016 is available in a set of two and is perfect for all long-lasting laser tag wars. It comes with a voice coaching system which will guide you through all your battles. The photons can travel up to a distance of 200 feet.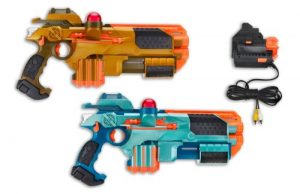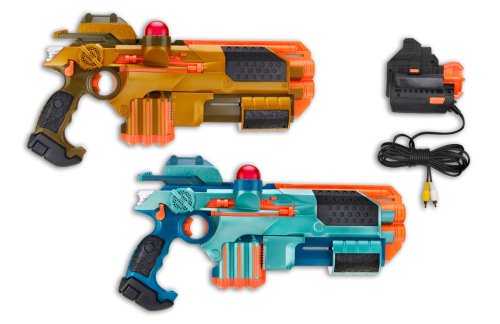 The LAZERTAG Battle System is available in a set of two and is manufactured by one of the leading toy companies – Hasbro. They include two shot blast attachments, one video game module and two pinpoint sight targeting systems.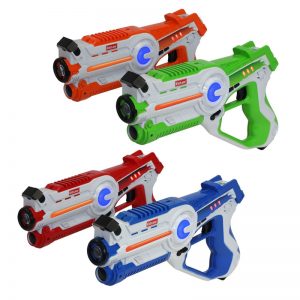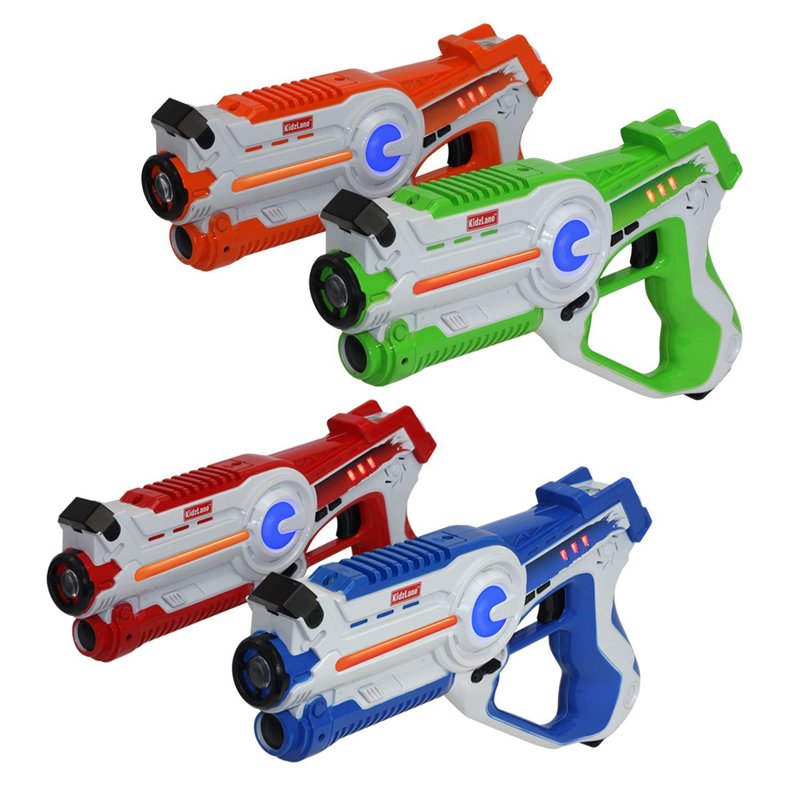 Kidzlane's Infrared Laser Tag is available in a set of four and is perfect for both indoor and outdoors. You can get the maximum value from these laser tag sets as the settings of these guns can be changed into four firing modes- rocket, shotgun, pistol and sub-machine.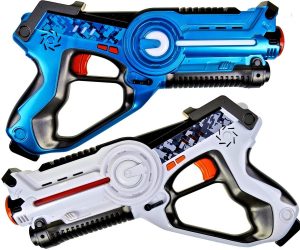 These Laser Tag Blasters are inspired from Star Wars and therefore come with a storm trooper backpack. This addition will make it easier for you to carry all your laser tags. The lasers can travel up to a distance of 120 feet.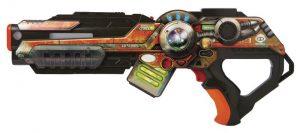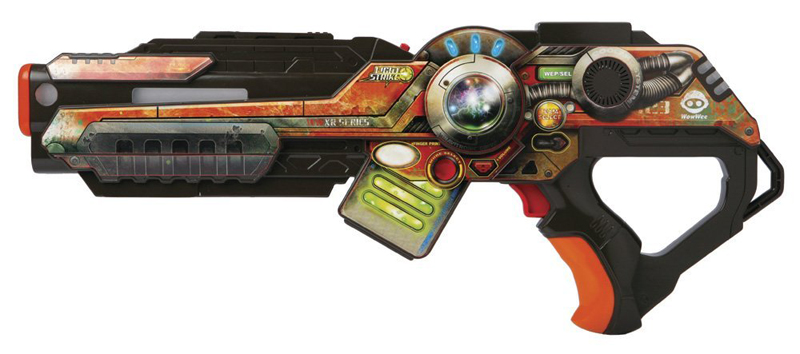 Wowwee Assault Striker is a single laser tag gun that can be used to practice targets or in laser tag fights (by buying more units). It is made of good quality plastic that increases the product's durability. Another attractive feature of this product is its unique design.
What is Laser Tag?
In simple terms, Laser Tag is basically an advanced version of the good-old tag game. It is played by using laser tag guns, which fire infrared beams. These beams need to hit the target your opponent carries or wears.
These infrared sensitive targets (in most cases a laser tag vest), when hit, will 'stun' the person for about 10 seconds. When the person is 'stunned', he or she can't use their laser tag guns and in many cases their vest will emit a sound or light denoting their predicament.
The game's end is determined by the type of laser tag you are playing. In most cases, it is when you have stunned your partner the maximum amount of times.
Contrary to its name, laser tag guns don't emit any lasers but a strong beam of light.
 How Did It All Begin?
We can all thank Star Wars for the invention of laser tag guns. The earliest and simplest prototype of laser guns were shown in a populist setting in 1979 through the manufacture of Star Trek Electronic Phaser Guns set. Later in 1882, the inventor of the first commercialized version of laser tag, George Carter III begin developed Photon, the first laser tag game after being inspired by Star Wars.
Types of Laser Tag Games
The basic type of laser tag game is to deactivate your opponent player by shooting at the targets. But with the mass commercialization of laser tag games, many different types of laser tag play have been introduced. Some of them are:
1. Character Based Game
Here every player on each team uses a different setting on his laser gun and has a predefined role.
2. Protect the VIP
One team has to protect a VIP player for as long as possible while the opposing team needs to take that VIP player down in the given time frame to win the game.
3. Elimination Matches
The most common laser tag game, here players have to laser tag their opponents for a set number of times to eliminate them.
4. Base-Centric Matches
One of the most popular type of play in many arenas – teams need to protect their base while trying to capture their opponent's base through continuous attacks.
Tips for Beginners
If you are just starting out and want the best experience from your first laser tag game in 2019, here are the key points to note:
Your target vests and headbands are the most important attire additions for all laser tag plays. Apart from them, it is recommended to wear dark colored clothes for better camouflage.
The best defensive strategy is to move sideways whenever you are in someone's target zone. Apart from that, it is always better to observe the basic layout of your playing arena so that you can strategize.
Attack your opponent's target continuously rather than taking a single shot. Try to move sideways as you are firing to avoid getting hit.
Laser Tag vs. Paintball vs. Airsoft
| | | | |
| --- | --- | --- | --- |
| Comparison | Laser Tag | Paintball | Airsoft |
| Ammunition | None Required. Infrared light fired in place of ammo. | Paintballs used as ammo, which burst in a specific color on impact. | BBs made of plastic used as ammo. |
| Preparation | Laser tag guns do not require any preparation before any game. | Paintball markers need to be prepped for a number of times before and during the play. | Airsoft guns need to be checked, loaded continuously during play. |
| Cost | You don't have to spend much to play. | A considerable amount of money is spent on paintball guns and paintballs. | The combined cost of all the equipment used here is cheaper than Paintball. |
| Maintenance | Do not require much maintenance. | Require a lot of time and effort to keep markers and paintballs in a good condition. | Require less maintenance as compared to paintballs. |
| Safety | The safest play of all three. Even a 12 year old can play this game. | Generally played by 16 yrs and above. Safer than Airsoft but paintballs fired at a very close distance will still hurt. | Many laws only allow 18 yrs and above to play. Safety rules need to be strictly followed for a safe play. |
Laser tag is for everyone regardless of your age. It is also a fun filled game which requires minimal preparation and effort. You don't need to be an expert to enjoy your first game and the experience level really does not matter here as there are many professional laser tag guns available in market.